The Real Housewives of Lagos S2 is now streaming on Showmax.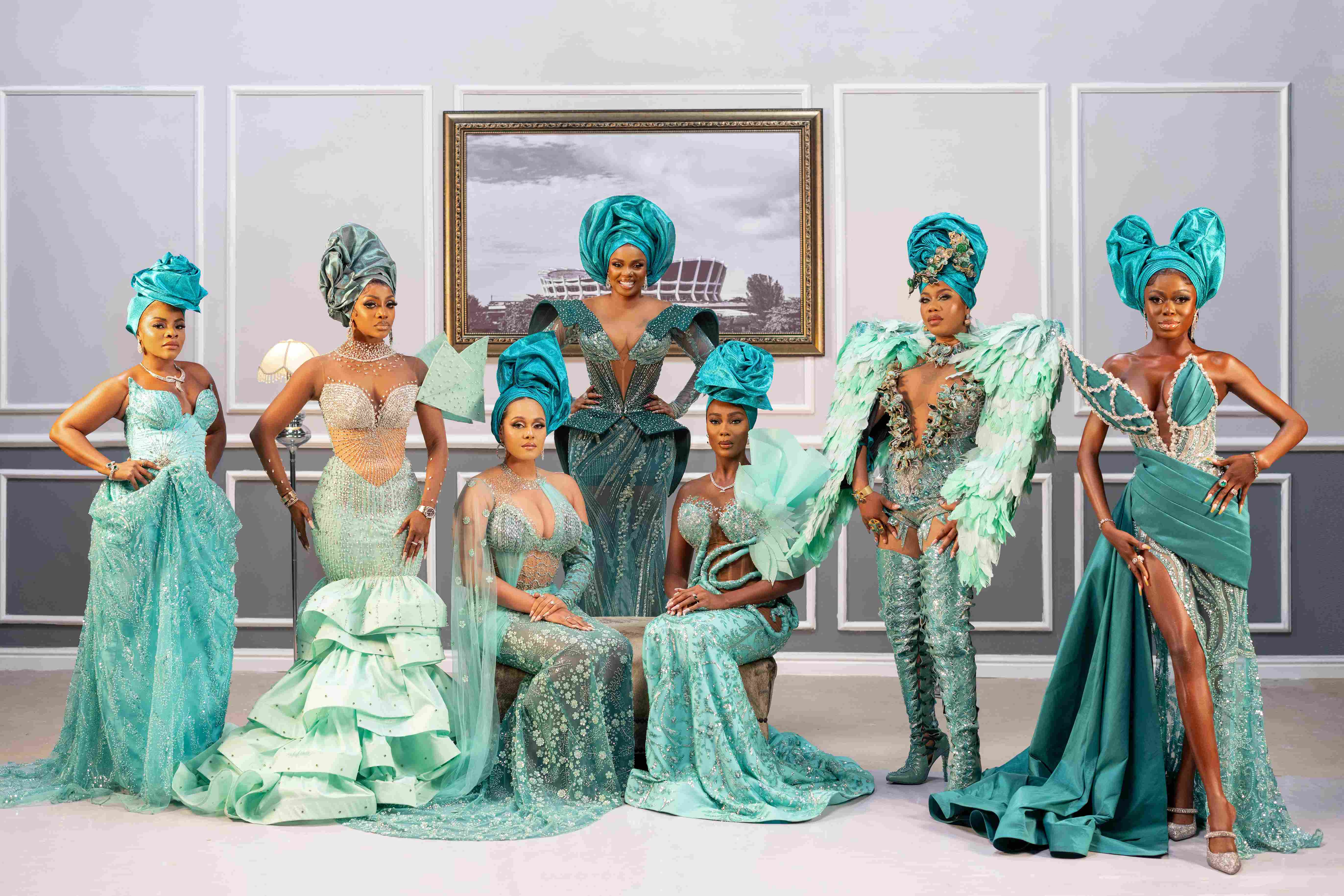 The Real Housewives of Lagos Season 2 is now streaming on Showmax in sub-Saharan Africa, with new episodes every Friday. Showmax subscribers in Africa will have the first look at all the drama, fashion, and extravagance that this season has to offer.
This season promises to delve deeper into the personalities and luxurious lifestyles of seven leading ladies, Chioma Ikokwu, Faith Morey, Iyabo Ojo, Laura Ikeji-Kanu, Mariam Timmer, Tania Omotayo and Toyin Lawani Adebayo, giving viewers more unforgettable moments than ever before. We follow them as they start new businesses, make new friendships and new rivalries, and reopen old wounds – all while looking as flamboyant as possible!
From high-society events and glittering soirées to personal triumphs and challenges, each episode offers a window into a world where luxury meets the realities of the elite Lagosian life. In the first episode of Season 2, we see the OGs – Chioma, Iyabo, Mariam, Toyin and Laura – picking up from where they left off while the newbies – Faith and Tania – are introduced to the group.
Speaking on what to expect this season, Tiwa Medubi, Managing Director at Livespot 360, producers of the show, said: "All I am going to say is that episode one is all the sneak peek you need. There was the highest level of fashion, friendship, and bickering because that is what happens when you put people in the same space. But most of all, these women allowed us into the vulnerable parts of their lives".
The popular reality TV series will build on the success of the first season, whose first episode broke the first-day streaming record on Showmax Nigeria and was the only African title on the top 10 most-watched shows on the streaming service in 2022 not just in Nigeria but also Ghana, Kenya, and South Africa. In addition, the Season 1 Reunion won the award for Best Costume Designer at the prestigious 2023 Africa Magic Viewers'
Choice Awards (AMVCAs), where the show was also competing for Best Television Series, among other categories.  
The Real Housewives of Lagos Season 2 is now streaming on Showmax in sub-Saharan Africa, with new episodes on Fridays. Viewers can join the conversation this season by following Showmax Nigeria on social media and using the hashtag #RHOLagos.
Watch S2 launch trailer:
Sign up for Showmax:
Add The Real Housewives of Lagos to your watchlist:
https://www.showmax.com/eng/tvseries/2sxechu5-the-real-housewives-of-lagos
For more information about The Real Housewives of Lagos Season 2 or to request an interview with the cast or production team, please reach out to us at: jennifer.ochieng@showmax.com
Africa Day: Award-winning titles to stream from across the continent, from Njoro wa Uba to Crime and Justice Lagos
We are the most trusted hub of quality facts-driven entertainment and lifestyle news. Always log onto ichrisgh.com for more exclusive updates. Like our Facebook page, @ichrisghana, Follow Us on Instagram, TikTok, and Twitter, @ichrisgh, and Join our Telegram channel, iChris.